It's Day 12 of The Thrifty Nifty Mommy Blogger Network's
Strolling Into Spring Event and we've got a neat little gadget up today!!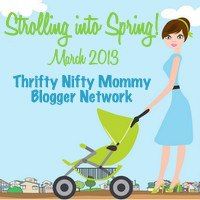 Today's giveaway is sponsored by Brica.
We're Parents!?
is bringing you an awesome review & giveaway for Brica's Phone Pod. I don't know about you but I hate not having somewhere to keep my phone when we are out strolling around. To see why I love this gadget, you can read the full review and enter to win one for yourself,
click HERE
.
Check out all open Strolling Into Spring Giveaways brought to you by
The Thrifty Nifty Mommy Blogger Network by clicking on the button below!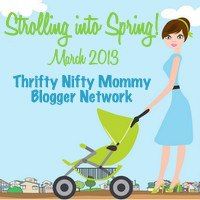 Advertisement
You've made the switch to cloth for your little one,
now why not make the switch for yourself?