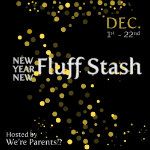 Ever wonder why more parents don't cloth diaper? When I speak with my friends and family members who
didn't or don't
cloth diaper, the first thing that I hear out of their mouths is "Ewwwwwwwwwwww" and "Ewwww, what do you do with the poop?". Newsflash! Cloth diapering isn't that messy! Especially with the help of
Spray Pal
!
Spray Pal was created by a couple named Dave and Jen, who found that their diaper sprayer was a little bit on the messy side, and wanted to have something that would not get their bathroom dirty every time they sprayed out their daughters diaper. Dave played around with ideas and designs and created a device to help keep their bathroom clean.
The Spray Pal is easy to use! Simply clip the dirty diaper onto the Spray Pal, place the bottom of the Spray Pal against your toilet bowl, and spray the messies right into the toilet!
Guess What! One lucky winner will get Spray Pal of their own!
Enter To Win:
1 Spray Pal
ARV $21.95
Giveaway ends December 23rd at 12:01pm EST. This giveaway is open to US and Canada Residents only.
Special Thanks to We're Parents!?
for organizing this great giveaway!